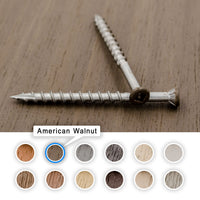 8X2-1/4 Deck Screws—Square Drive Trim Head Azek Color Match
This product qualifies for
Free Shipping!
Leola Fasteners offers professional-grade bulk deck screws for the finest, longest-lasting construction.
We offer precise color-matched, painted (stainless steel) screws to match your Azek Color Collection decking. Hide the screw in Azek decking without the need for Cortex hidden fasteners or FastenMaster Cortex screw plugs! Leola Fasteners' painted deck screws are made of the highest quality stainless steel, with a maintenance-free, durable polyurethane, baked color finish, and are available today in the most common sizes that are typically used in decks and other exterior wood projects.  
SPECIAL: Free Shipping — for limited time only!
Recommended Screws for Composite Decking Applications.
Designed for Speed and Durability.
Color Matched for Azek's Color Collections.
Head Type:
Trim Head
#7 Head Diameter (.270 - .280)
4 Nibs under Head
Drive:
#2 Square Drive
Thread Type:
8 Threads per Inch
Type 17 Cutter Point
2/3 Thread Length
Composition: 305 Stainless Steel
Decking screw quantities of 4500 are in a Bulk Box, and quantities of 500 are packed into Handy Reclosable Containers.
Customer Reviews
Amazing
Items were just as advertised. We're delivered as scheduled!! Thanks !!
02/20/2023
wayne f.

United States
Good
Good I wish prisma screws were torx tip also if they were 1 5/8 long as well leola is good to work with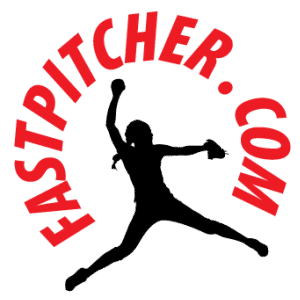 K
02/18/2023
Keith
Screws have perfect color match to Azek composite deck boards!
Dark Hickory painted deck screws matched the Azek decking perfectly. These deck screws are stainless steel, so it's incredible how they get the paint to stay on the head of the screws with such durability. I recommend these screws. I only needed 500 initially and got the reclosable container but could have saved a lot buying the 4500 quantity.